The Character & Attributes of God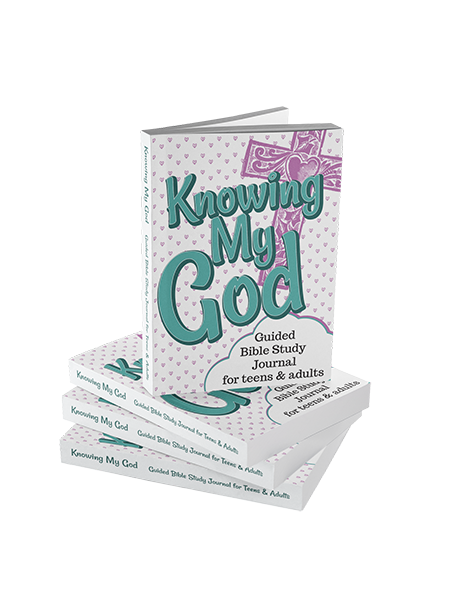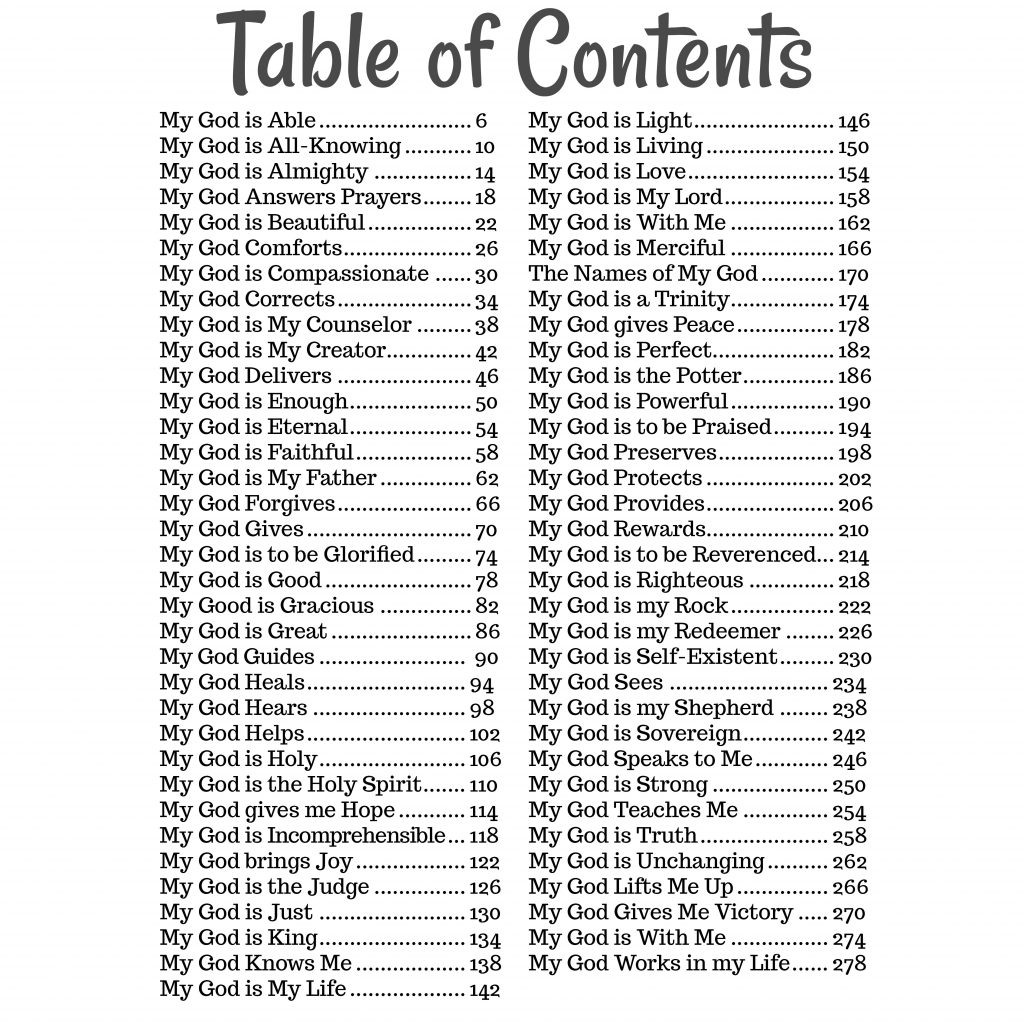 Getting to know the God of the Bible is a lifelong pursuit...
The Knowing My God Bible Study Journal helps you record your insights into the character and attributes of God as you read through the Bible.
Understanding God's character helps us understand who He is and what He's all about.
After all, walking with Jesus is about more than just following rules (or rather, it should be). It's about following God. Learning more about Him and getting to know Him helps us walk with Him.
Each section has an attribute of God (such as, "God is love"), the meaning of the attribute, a related Bible Verse, and 3 pages in dot grid format or lined pages (depending on the edition you purchase to write out other verses and insights about that attribute or characteristic of God.
The Story Behind the Knowing My God Bible Study Journal
Several years ago, when my daughters were teenagers, they had a Sunday school teacher who implemented the project I based this guided Bible Study journal on. The basic idea behind the project was noting the characteristics of God during their personal Bible reading. To start them off, the teacher gave the girls a list of God's characteristics.
Eventually, I joined in as well. This was a helpful and encouraging study in my own life, answering important questions.
Who is my God?
What do these different parts of His character mean to me?
How should this affect my life?
As I went through this, I wrote not only the Bible verses that explained these characteristics. I also wrote thoughts on applying it to my life.
A few years after this project, I created a prettier version of this project (no longer in a plain, spiral-bound notebook), and had it for download on my old blog.
The response was pretty overwhelming. Clearly, this resonated with more than me and my family.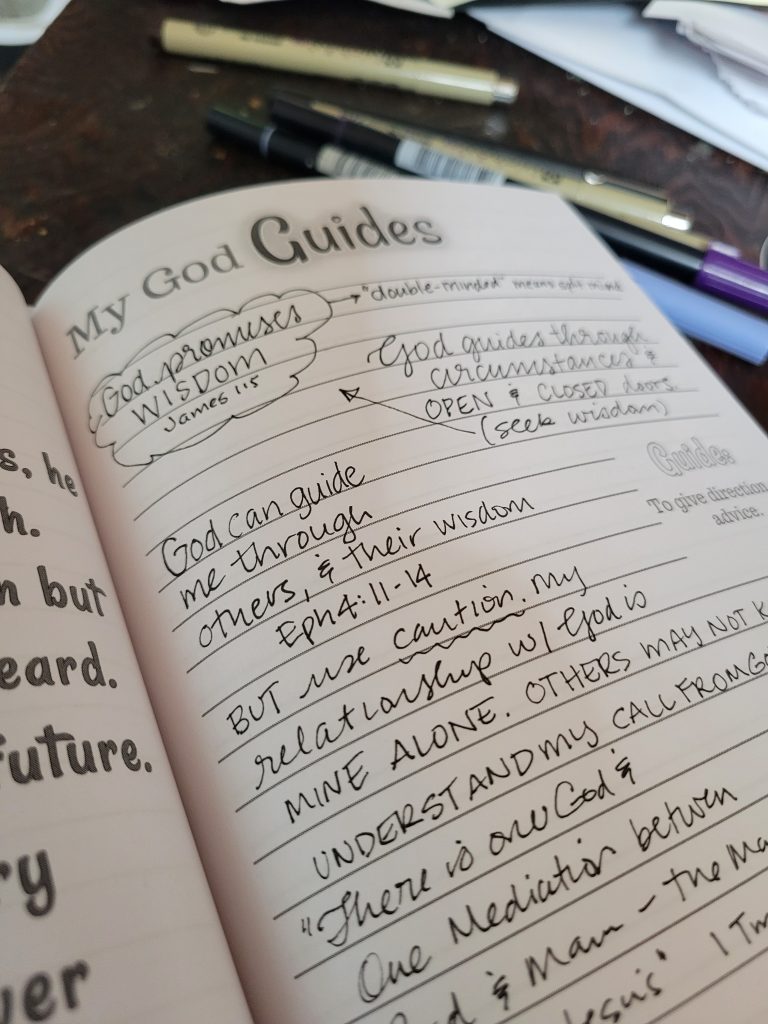 Different Formats for Different Preferences
The Knowing My God Bible Study Journal is available on Amazon as a Paperback or Hardback book, in two different interior formats. You can either have  lines or a dot grid format. 
Bible Versions in the Knowing My God Bible Study Journal
This Bible Study Journal can be used with any Bible version. 
The quotes in this book are from the New Living Translation, unless otherwise noted.
© 2022 Kimberly Eddy. Website Design by Thoughts and Designs LLC